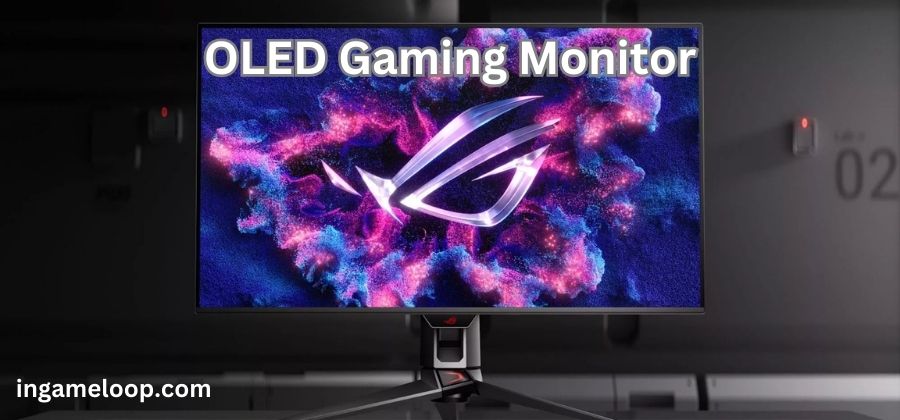 ASUS recently revealed a brand-new curved ultrawide monitor called the ROG Swift OLED PG34WCDM. This monitor stands out because it has a super-fast refresh rate, which makes images smoother, and it responds really quickly. Plus, it's super bright, which means the pictures will look really vibrant. This mix of features could make it a really popular choice for people looking for the best ultrawide gaming monitors and curved gaming monitors.
Usually, you don't get a gaming monitor with both a super-fast response and a high refresh rate if it's also an ultrawide OLED display. This monitor's screen curves a bit and has a resolution of 3440 x 1440, which is like really detailed. It also have 240Hz refresh rate, which makes everything smoother. Because it's OLED, the colors look amazing, and the dark parts are super dark, which looks cool. This monitor is also really quick in responding, taking only 0.03 milliseconds to change, so things look clear even when they're moving fast.
Moreover, this monitor can get really bright, reaching up to 1300 nits in brightness ( albeit on only 3% of the screen). This is even brighter than most regular LCD monitors, which is pretty special for a gaming OLED monitor. The screen also has a special custom heatsink. This helps to keep the screen cooler while it's working, which is important for the screen's health and reduces the chance of certain issues, like burn-in.
If you want to link up many different devices, the ROG Swift OLED PG34WCDM is all set with a bunch of ports. It includes DisplayPort 1.4, HDMI 2.1, and a USB Type-C port. This special USB Type-C port doesn't only take care of displays, but it can also give as much as 90W of power to the thing you're connecting. These different ports let you attach the monitor to desktop PCs, laptops, gaming consoles, smartphones, and other stuff that can connect and work together.
To make handling lots of devices on one screen simpler, it fully backs picture-in-picture (PIP) or picture-by-picture (PBP) styles. And for added ease, the ROG Swift OLED PG34WCDM has Smart KVM. This not only lets you control many devices with just one set of tools, but it also lets you quickly move files between the two connected devices using USB 3.2 connections. This means you don't need extra tools or special software for this.
The special ASUS Display Widget app helps you manage all these cool things. It's like a control center for your monitor. You can change simple stuff like how bright or dark the screen is, and it works just like the regular settings on your computer. This app also helps you take care of your OLED screen, do cool things like split your screen into different parts with MultiFrame, control the picture-in-picture (PIP), picture-by-picture (PBP), and KVM things, and even more stuff. It's all in one place to make things easier. As of now, ASUS hasn't shared the details about how much the ROG Swift OLED PG34WCDM will cost or when it will be available. But considering all the special things this monitor can do, we can imagine that the price will match its unique features.
Related:
Is a 240Hz Monitor Worth It for Gaming