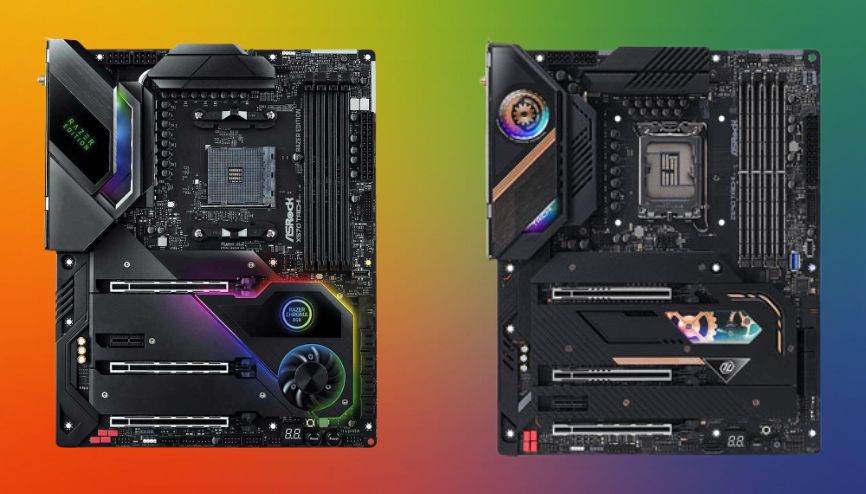 The motherboards are the most important and essential part of the computer. System drivers and chipset drivers are different names for motherboard drivers, which are all the same. Device drivers play a crucial role in Windows. They instruct the operating system on how to use a certain piece of hardware. The drivers serve as a communication link between the hardware and the software operating system. Windows won't be able to interact with the hardware without drivers.
The software that connects the motherboard to the chipset is known as the motherboard driver. All of your components, including the operating system and other programs, plug into this primary circuit board. Without them, you would, at best, miss out on critical features and performance and, at worst, have a system that barely functions. They enable the entire system to operate as intended. The drivers for your motherboard that were created expressly for it are the ones that should be used.
Key Takeaways
Removing old motherboard drivers can improve the performance, stability, and compatibility of your system.
You should remove old motherboard drivers when you upgrade or replace your motherboard or other components.
You can remove old motherboard drivers using disk cleanup, device manager, or third-party software.
Disk cleanup can delete old driver versions that are stored in the system files or previous windows installations.
Device manager can uninstall old drivers that are hidden or unused in the device list.
When you should Remove Old Motherboard Drivers?
Windows will continue to install device drivers over time. Windows will attempt to obtain and install the most recent version automatically using a Windows update. Windows will not remove the outdated drivers as it continues to add and install new ones. The system drive will eventually become completely full as the outdated drivers continue to consume space on the hard drive. When this happens, you should be concerned about removing outdated drivers from the system in order to free up space on the system volume's
Ways to Remove Old Motherboard Drivers
The following are some of the finest techniques to delete outdated motherboard drivers:
Disk cleanup for Windows 10 can be used to remove outdated driver versions.
By using disc cleanup for an older version of Windows, remove outdated drivers
Old drivers can be removed using Device Manager.
Using tools from external parties
Cleanup old driver versions using disk cleanup for windows 10
Storage Sense, a feature of Windows 10, can automatically delete superfluous files from the system disc. To keep your system clean, you can schedule the cleanup procedure.
To access Settings, press Windows Key + I.
Navigate to system and select storage.
Select "Free up space now"
This will automatically search for superfluous files, including outdated device driver packages. After the scan is finished, click the Remove Files button.
Cleanup old driver using disk cleanup for previous version of windows
You may use the Disk Cleanup tool with earlier versions of Windows.
Select "Clean Manager" from the Run menu.
The C drive's Disk Cleanup window will appear. When requested, pick system drives once again and click on "Clean Up System Files."
Then it will determine how much free space you have on drive C.
Once more, a Disk Cleanup window will open with a list of all the files you can remove from the C drive to make some more room. Select "Device Driver Packages" from the checkbox, then click OK.
Uninstall old drivers using Device Manager
Not all outdated device drivers are eliminated by the approach outlined above. We will need to manually search through the device manager to delete all of the drivers for devices that are not currently connected to our system. This is what we do:
Use the Windows key + X + M to access Device Manager.
Choose Show hidden devices from the View menu. This will reveal any concealed gadgets in the list. Icons with fading colors identify hidden devices.
Devices that are hidden from view are those that are not currently linked to our system. To uninstall the device and remove its driver, right-click any entry that is faded and choose Uninstall.
Using third party clean up
If the methods stated above make you uncomfortable, you can uninstall drivers easily by choosing one of the tools listed below. If you need to learn about Windows drivers, using third-party software is preferred and safer.
A fairly straightforward program called Device Cleanup Tool can be used to remove missing devices from a Windows installation. Although it lists the absent devices separately and allows you to pick all of them at once to uninstall the drivers, it is remarkably similar to the Windows Device Manager.
With the help of the free program Driver Store Explorer, you can view the contents of the DriverStore in a "human-readable" format. You can add or remove a driver, view a list of all the driver packages kept in the current driver store, and more. The ability to categorize drivers by size is Driver Store Explorer's main benefit. By doing so, you can quickly recover used system disc space by deleting the drivers that take up the most space.
Conclusion
You may want to remove the outdated drivers that are still installed for the older hardware, even though you normally can't see them in the device manager, if you are having unusual problems after upgrading your hardware or if you recently upgraded to the newest hardware device and aren't getting the performance you'd like. I've discovered that doing this can fix a lot of strange problems and, on certain machines when you've updated a lot, even improve speed.
The most important hardware elements connected to the motherboard are drivers. In order to delete the drivers for that outdated hardware, simply right-click on the driver and select "Uninstall" from the menu. Earlier in this article, we have covered How to remove old motherboard drivers in detail Even if performance won't necessarily improve, it's still great to have a clean computer.