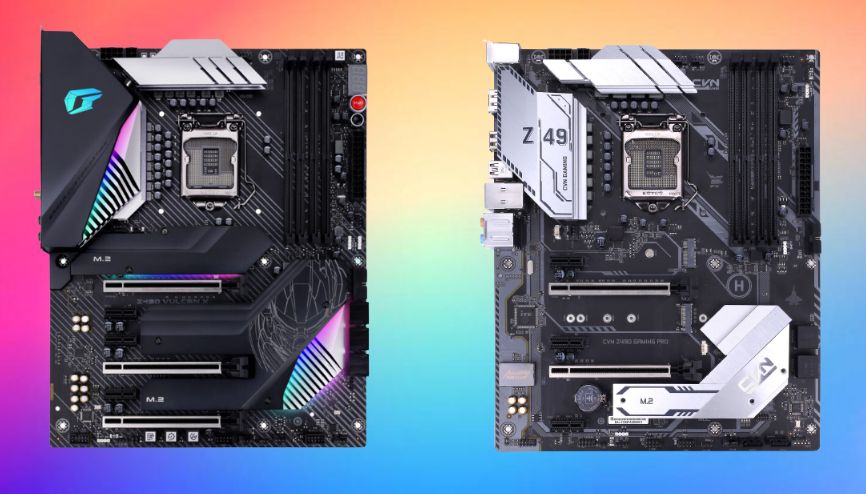 In this MOBO Guide, we will discuss an ATX Motherboard and all of its features that you should know before building a RIG. Intel introduced ATX (Advanced Technology extended) in 1995 to replace the aging AT form factor from the 1980s. Due to its smaller size (which makes it easier to install a motherboard), improved power design, customizable back panel ports, and—most importantly—lower manufacturing costs, ATX quickly overtook AT as the standard form factor for desktop computers.
Key Takeaways
ATX is a standard for motherboard size and layout, developed by Intel in 1995.
ATX stands for Advanced Technology eXtended and it measures 12 x 9.6 inches (305 x 244 mm).
ATX is the most common and widely used motherboard form factor, compatible with most cases and components.
ATX offers more expansion slots, ports, and connectors than smaller form factors, such as micro-ATX or mini-ITX.
ATX also supports more powerful CPUs, GPUs, and cooling systems, making it ideal for high-end gaming and workstation builds.
When should one get an ATX motherboard?
1. More Slots for RAMs, Space for Massive Heat sink
There is no rivalry here: ATX provides the finest overclocking performance for the money (vs. Micro ATX and Mini ITX).
An ATX motherboard's additional space enables it to have the following:
For cleaner and more reliable electricity, add extra power phases.
There should be more space around the CPU socket for those massive aftermarket heat sinks.
Larger distances between expansion slots for improved cooling of graphics cards
Superior overclocking outcomes are the result of the elements mentioned above. Also, worth mentioning are the roomy ATX mid-tower and full-tower cases, which have space
2. Recommended for Gaming Builds
An ATX system is still the way to go if you're craving a gaming beast that can run the newest games at maximum resolution with ultra-high settings (while breezing along at 60+ fps), even though modern Micro ATX motherboards can meet the needs of mainstream gamers. For an extreme quad graphics card combination, it is the only consumer form factor that supports up to four graphics cards. A well-designed ATX board enables wider spacing and better airflow, even if you only have one or two graphics cards.
3. Easy to Build
Although it is commonly known that ATX motherboards are well-suited for power users, it is also frequently forgotten that they are simpler to work with. It makes them the perfect option for novice builders. Most Mini ITX cases (and some Micro ATX ones) have stringent hardware requirements for SODIMM RAM, low-profile expansion cards, low-rise heat sinks, and SFX power supply, among other things. Contrarily, ATX cases support a variety of hardware, offering you a more comprehensive selection of computer components.
ATX vs Micro ATX
In 1997, two years after the ATX form factor was created, motherboards with the micro ATX connector were released. As implied by the name, this motherboard shrunk the ATX architecture. The ATX board is 12 inches by 9.6 inches, whereas the Micro-ATX typically measures 9.6 inches by 9.6 inches. The Micro-ATX is a worse option for those requiring much storage because it often has fewer SATA connections and M.2 slots than an ATX counterpart.
Due to its reduced size, a Micro-ATX board can only ever have a maximum of four PCIe expansion slots. The Micro-ATX sells itself cheaper than the ATX motherboard to compensate for these downgrades. The Micro-ATX motherboard is a more compact motherboard that uses less power and space overall, making it more affordable. It comes with less storage space than the ATX board but has the same memory space as the ATX with four RAM slots. However, it only has a maximum of four PCIe slots instead of seven.
Conclusion
It's challenging to overthrow something with that type of tenacity in the technological world (see Windows XP). In 2004, Intel attempted to create BTX as a substitute for ATX; however, it only partially had an awe-inspiring appearance and was unlike anything we currently have. However, ATX alternatives are still being tested by computer manufacturers. Asus debuted the Prime Utopia high-end motherboard prototype at Computer 2019. It had a fascinating appearance and was unlike anything we currently have.