There is a war between PC and Consoles because both offer excellent gaming experiences, but for years this war was never ended as each has its pros and cons. Where you can enjoy some great exclusives of PlayStation and Xbox, PC offers you excellent graphics and high frame rates. Of course, I'm not going to start a discussion on which machine is better; however, I'm something different for you that consoles don't offer.
Yes, the operating systems, as in desktops and laptops, allow you to change your OS, and today we will review some of the best OS for gaming. PC offers you a variety of upgrade options ranging from hardware to software, and you can select the best one according to your needs. If you are tired of lags, you can change your OS and try the best-optimized one, as several OS are available that support gaming.
Currently, four operating systems support modern games, each with its advantages and disadvantages, and we will review them individually. I did some research and picked the top operating systems that are well-optimized for modern games, and you can change them if they don't give you enough performance.
Best Operating System For Gaming
These are the best-operating systems, and I've reviewed them one by one; after that, I've listed their game's compatibility and in-game performance, etc.
You can switch between these operating systems, but for macOS, you have to change your hardware as it is only compatible with Apple Mac devices. So, without further ado on this, let's start with our first operating system.
Windows 11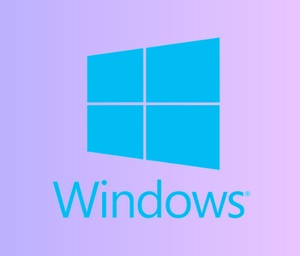 On the top, we have the most popular operating system on this list, Windows, and an estimate is that 90% of personal computers are using this on their personal computers. Microsoft updated this operating system several times, but the most popular ones still running on desktops these days are Windows 7, Windows 8, Windows 10, and Windows 11. As we review gaming operating systems, most games are built on DirectX API, developed by Microsoft, and available on Windows only.
Windows 11 is one of the best and most well-optimized operating systems for computer games, as it offers DirectX 12 support and Xbox Live. This operating system brings that Xbox experience to your desktop PC, which looks appealing over the other OS released. When Windows loads, several more applications load, which makes your PC a bit slower; Windows 11 is optimized to allow you to use maximum resources in games to enjoy a better gaming experience.
Those competitive games in which every second matters, you will find this a great thing. Windows 11 offers some great things for gamers, including the game bar, which allows taking a snap of a game and recording videos by doing some clicks. This game bar is compatible with most of the titles on Windows, including games released on Steam and the Windows Store. To get this in-game layout, press the Win+G button and click on the recording or screenshot, and you can easily share them with YouTube and Twitch. Also, with these features, Windows 11 is compatible with Xbox One controller, and you can connect every Xbox One controller, including the Elite one.
So now, let's come to the actual performance and graphics of games in this operating system. With the support of DirectX 12, Windows 11 is getting a significant spot as the best operating system for gaming because, previously, all OS lacked DX 12 support. Also, this operating system allows you to play Xbox One games, and you might wonder why I'm telling it there. But as I saw, PC gamers have Xbox, too, in their house, and you can connect your PC and Xbox and play games on it.
System Requirements:
CPU: Any Intel or AMD 64 bit
GPU: Any 1 GB GPU
RAM: 2 GB or more
HDD: 16 GB
Additional: Keyboard and Mouse
Pros
✓Boots faster than other OS.
✓Supports plenty of other applications.
✓DirectX 12 support.
✓Have support for touch screen inputs.
✓Better gaming experience than other OS.
✓In-game recording and streaming options.
✓Utilities to view photos, videos, and web browsing apps.
Cons
✗Linux-based OS's are slightly better in performance.
✗DirectX 12 is only available for Windows 10,11 only.
Linux
Next on our list is Linux, which is not a single but many different operating systems based on the Linux Kernel. Most of the time, when we hear about Linux, a hacker or professional programmer comes into our mind, and this is because of some set of skills you need to bring it into some function. This operating system is much different than the Windows platform. It doesn't even support DirectX and other software for gaming, which is an underlying demand for every computer game.
Linus Torvalds developed this operating system in 1991 and got the idea to give users a free and open-source environment for professional use. All those who got an Android smartphone have experienced this operating system because Google AndroidOS is Linux-based. Also, there is some Linux-based OS for desktops and laptops, including Ubuntu, Debian, CentOS, Kali, Arch, and Valve Steam OS. Different companies have developed these operating systems, and there are even more.
This operating system targets professional and high-end users is flexible and supports low-end hardware. Gaming on Linux is less than there are very few compatible games with this operating system, but as Valve Steam OS is based on this OS, they are bringing new games to this platform. Some surveys report that about 0.81% of users use Linux for gaming purposes, and Unity game engine statistics show that 0.4% of users use Linux as their primary operating system.
Linux stands behind Windows because most computer games are based on DirectX API, a Microsoft property, and are only available to the Windows platform. Some third-party applications for Linux help run the Windows applications to it, but as we are trying to run different code on this OS, the game would not run very well as they are not optimized for Linux. If the developers somehow manage to bring DirectX API to Linux, it would be the best gaming operating system.
System Requirements:
CPU: Any Intel or AMD 64 bit
GPU: Any 1 GB
RAM: 4 GB or more
HDD: 10 GB
Additional: Keyboard and Mouse
Pros
✓Free to use the operating system.
✓Open-source
✓Various distributions with different performances
✓Very flexible
✓Easy to use
✓Supports most of the hardware
Cons
✗A bit hard for non-technical users
✗It doesn't support some graphics cards
✗The games' availability list is too small
SteamOS
SteamOS was based on Debian 8 and had a Debian Jessie, and you can use it with your keyboard, mouse, or joystick. This operating system is compatible with most of the hardware in the market. You can even install the drivers manually if your graphics card is not supported. This operating system has pre-installed Steam, and the developers are bringing most of the games to it. It might disappoint you because it's only compatible with Steam games out of the box.
This operating system was targeted at those users who like to play games away from their personal computers. This operating system has a console-like user interface, and you can directly connect your PC to the television screen. All those users who want to play games on this operating system must buy them from the Steam store. A streaming option also allows you to share your gaming videos on Twitch and YouTube. The developers of this operating system claim that it's much faster than Windows and other platforms, and if it's true, it will be a game-changer.
You can fully use this operating system with your keyboard, and you might not need a mouse. This operating system doesn't support other features, including Image viewer and file manager. However, users can install a GNOME environment, enabling them to use some third-party applications. There is no support for watching movies and listening to music, but Steam announced they are bringing them to it. The company is in talks with some video streaming companies like Netflix and Spotify to deliver their services to this platform, and it will be available there soon.
In the end, this operating system is best for gaming as we are not missing much there; however, we are getting a performance boost in gain. Windows is better because it supports a wide range of games and software, while SteamOS is only limited to things available on Steam Store.
System Requirements:
CPU: Any Intel or AMD 64 bit
GPU: AMD HD 8000 series or above
RAM: 4 GB or more
HDD: 200 GB
Additional: Keyboard and Mouse
Pros
✓Smooth and flexible user interface
✓Supports hundreds of GPUs out of the box
✓Compatible with mouse and keyboard
✓It supports most of the Steam games
Cons
✗Hardware requirements are a bit high
✗Compatible with Steam games only
macOS
Apple products are well known in the tech industry, and for a few years, the company managed to build its reputation in front of its customers by providing the best products. Mac Air and Mac Books are well known for professional work, including Photo and Video editing, but why don't they have any space in gaming? There are games for Mac products, and how can we play them? Today we will look at all of the games released for macOS. The hardware of the Apple desktop is powerful enough but not for gaming, as 5500M performance matches somewhere with the GTX 1650, which is a $150 graphics card.
Previously, few games were available on the macOS, but now Apple is bringing some major titles to their OS. Several Steam games are available on this platform, and even one of the most famous battle royale games, Fortnite, is open to it. It's the primary OS of Apple computers and the second most used operating system after Microsoft Windows. So I would appreciate it if Apple brought some more popular titles to this platform as users like to have a single gaming and productivity machine.
Mac is unsuitable for gaming because these machines and operating systems are optimized for multi-threaded applications, not for raw gaming performance. If you have to do some professional work, you will find them best against Windows, but in gaming, you will miss a lot of the latest titles, and in addition, the one you are playing will not give you experiences like gaming machines or Windows. Also, streaming and other features are missing in gaming in MacOS as you are not allowed to share your live gameplay with others. In Linux, we can run PC games using some third-party applications, but this option is also unavailable in macOS.
Pros
✓Powerful hardware
✓Best OS for professional work
✓macOS security is on the next level
✓Wonderful user experience
✓It supports some popular titles
Cons
✗It is limited to Apple devices only
✗It supports a few games and some other third-party apps
Final Verdict
Finally, we are done with our list, and in the end, we can conclude that Linux is the best operating system in terms of performance, but as developers are not working to bring games to this platform, it stands behind Windows.
Though Valve claims that their SteamOS is 15% faster than Windows, most games are available on Windows, and if you are a Battlefield or Need for Speed fan, you might miss these games on this platform. Mac OS is not made for gaming; its primary use is to do professional work like editing or rendering, etc.
What you Should Know about Gaming on Operating Systems?
Desktop computers got a significant advantage over consoles as they can be upgraded in software or hardware. If you notice that one operating system is not giving you much performance and is not fulfilling your requirements, and you don't want to upgrade the hardware, you can try switching to others. But ensure that the other supports all the applications you want to run on your machine.
Gaming Performance
The performance of games on various operating systems depends on the game because only some OS is the same, and they are not optimized for every game. Windows is one of the best-operating systems, but it boots with other utilities and other applications, which puts some load on the hardware, reducing the speed of the hardware. Though every game released on this platform tends to be well-optimized, some poorly optimized titles still need to be fixed after release. One of the prominent examples was Assassin's Creed Unity which was not well optimized upon its release; later, Ubisoft released some patches. With the latest one, you will experience better performance.
On the other hand, we have Linux, which plays the game through some third-party applications to run DirectX API. This makes this operating system less optimized for games; however, SteamOS, which is based on Linux, as per their developers, offers 15% more performance than Windows in most of the titles released on Steam. Overall, Linux is a well-optimized operating system, and its implementation in games depends on which distribution you are using.
The most optimized releases are Ubuntu and SteamOS, as both give excellent game performance. macOS doesn't have many games available; however, all of the games released on this OS are well-optimized, and you can enjoy a great experience. To get maximum performance on macOS, we need to have an external GPU.
Games Availability
This section will discuss the availability of games for the different operating systems, as we already know that games released for Windows are not playable on Linux. Starting with Windows, one of the most widely used operating systems supports almost every game released for other operating systems. Also, games require a DirectX API to run on different operating systems, and it's a repository of Microsoft and is available on the Windows platform only.
Also, every game distributor, including Steam, Origin, Uplay, and Epic Games, is available on Windows and doesn't support other platforms. Next, we have Linux and SteamOS, which are similar enough; previously, few games were available for Linux. As Valve is working to bring all of the titles released on Steam to Linux, we can expect Linux gaming will be a game-changer.
SteamOS is getting popular as this operating system gives a console-like look, supports some of Steam's notable titles, and offers better gaming performance. macOS is not made for pure gaming, but some titles are still released for this operating system, and you can enjoy a better game experience on it but with some limits.
Games Store
As we all know, technology is getting smaller and faster than before with time. Most computer manufacturers are removing optical drives from their pre-build machines, and the trend of using them is fading.
These days, discs are only used in consoles as most of the games released are available through CDS, but still, there are options to buy them as a digital product, and that's the same case with games.
The trend of purchasing PC games on discs has gone, and everything is bought digitally. On Windows, some third-party distributors, including Origin from EA, Steam, Uplay, and others, offer users the to buy and play games.
On Linux, there is no such store to buy games digitally, but on SteamOS, you will get Steam, where you have to buy games to play them, or you can try some free-to-play games on Steam. macOS also has an Apple Store to download and play games, but you must buy them first to enjoy the games. Steam is available for most platforms, including Windows, Linux, and macOS; however, you can't play all of its games, and for those titles available on your device, you have to buy them first if they are paid.
Frequently Asked Questions
Which is the best Windows OS for gaming?
Windows 11 is the latest operating system of Windows, and it also has the widest amount of games on it. Over 20,000 games are available for you on this OS.
What Windows 11 is best for gaming?
Microsoft officially claims that Windows 11 Home is the best version for gaming.
Which OS is best for game development?
In terms of game development, Windows 11 64 bit is the best OS. Developing a game on Windows is easier, and it also gives you the latest DirectX support.
Does the operating system affect gaming?
Yes! Your operating system does affect the gaming performance of your PC. Windows is also considered the best OS in terms of gaming performance.