Ram is an essential element of any computer system as it's used to store information, retrieve and process information meaningfully faster than data on a hard drive or fixed disk. If you are going to use cryptocurrency and its dealing then you must know details about its mining process. The mining process is a unique way in cryptocurrency to create new digital forms of coins. It is a very simple process that is based on puzzling. To deal with all these puzzles you need a PC with some specific features to perform all these puzzles in a better way.
Mining cryptocurrencies is a very intensive process therefore your computer is equipped with enough RAM. Mining has become one of the most trending activities these days. So, when we talk about mining a question comes to our mind: how much ram needed for mining? The answer is that the amount of RAM needed will depend on which type of cryptocurrency you're mining. But as a general rule and also some miners claim that you should have at least 8GB of RAM. You can also use 16GB of RAM to perform the bitcoin mining process in the best way.
How much ram needed for mining in Cryptocurrencies
In this section, we cover some important perspectives on Mining Cryptocurrencies. What is cryptocurrency mining and how much ram you should have for mining?
Mining Cryptocurrencies
As I mentioned earlier, mining has become one of the most trending activities these days. Cryptocurrency mining is a very intense process of verifying and adding transaction records on a blockchain. When you are going to mining you have to make a reliable pick on its features and components like graphics cards and RAM. Your PC must have the best graphics card and have at least 8Gb of RAM to perform mining cryptocurrencies. A Ram is a very essential element when we talk about mining as it supports all of your data needs. 
A Ram is a very important component of any computer system because it helps the graphics card as it handles all of your tasks that are related to mining. When Ram is not considered an important element then you notice some apparent issues and these issues lag in your system also operation working. To avoid these operational problems we increase the quality of RAM to fix these bugs. When we go over the overall performance than RAM requirements vary significantly as it carries a lot of crypto activities.
Most people thought that when regularly increasing Ram capacity might improve working performance. So, it's not true. It depends on which type of Crypto you are mining. Some People use 4Gb instead of 8GB and they get better results but as mentioned earlier 8 GB Ram is enough to meet your Crypto needs reliably.
Best RAMs for Mining
In this section, we will go over some best rams that are meaningful for mining. The components that make a single piece of Ram are much more important than RAM brands. So, there are several significant differences between brands to keep in mind while choosing a ram for mining. Here is the list of some best rams for you to help with your mining tasks.
1. Corsair Vengeance LPX 64GB
Corsair Vengenace LPX 64GB is best used for overclocking. It has a memory of 64-bit data Chanel and A DIMM form factor which allow quick data transmission. It also has the DDR4 data type with 3200 Mhz speed which is used to quickly execute your order. The 64 GB of RAms is used for manufacturing to prevent lagging when you use the computer for the mining process.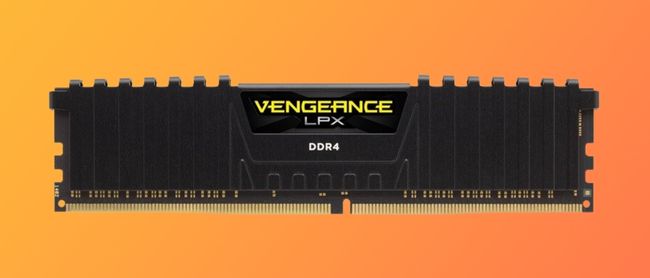 It comes with hand-sorted memory chips which help you to get outstanding performance and overclocking. It is designed with a low profile height of just 34mm so that it may fit in any case with a compact form factor. It used a solid aluminum heat spreader to successfully diffuse heat and allow your miming system to operate at high clock speeds.
2. TEAMGROUP T-Force Vulcan Z DDR4
TEAMGROUP T-Force Vulcan Z DDR4 memory is best used for performance. It is constructed in a way to provide you with superior performance and also safeguards your cooling module. It is built with a strong framework and the heat spreader is made of 0.8mm aluminum allowing you to use it in the punch press method. The electrolytic anodizing procedure increases corrosion resistance and also renders it non-conductive. It comes with two 32GB, so you won't have to worry about how computers operate tasks quickly.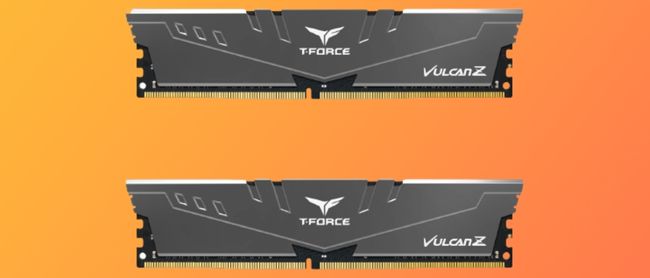 With the help of DDR4 memory, it operates at a speed of 3200 MHz, improving the system's overall performance. It requires 1.35 volts to give better data processing with quick time. The important factor about this ram is that it comes with a lifetime warranty. It can also help in overclocking and it's more reliable.
3. NEMIX RAM 64GB 2x32GB DDR4-3200
NEMIX RAM 64GB 2x32GB DDR4-3200 is the best used for rigorous work. It comes with two 32 Gb memory configurations for a total of 64 GB. With the help of DDR4 SDRAM, your PC works quickly as it has a speed of 3200 MHz instead of 25600 MHz. As enthusiasts say that is the best RAM for server and workstation computers because of its speed. It comes with ECC unbuffered memory kit which is used to process data quickly and also improves your machine's performance.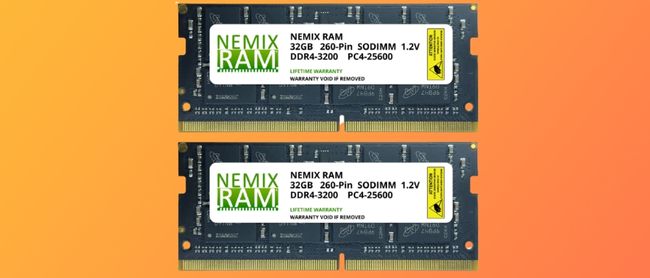 NEMIX RAM 64GB is designed using JEDEC standards and its chips come to form the top brands. The memory package of its DIMM form factor guarantees you quick data transmission. It has 288 pins and requires 1.2 volts to run on a computer. If you want to improve your system capacity to handle heavier workloads, and want to improve system responsiveness then it's best suited for you.
4. G.Skill Trident Z5 RGB Series 32GB DDR5
G.Skill Trident Z5 RGB Series 32GB DDR5 is best used for speed. The memory type of this ram is DDR5 SDRAM  which gives high speed which is what you really want from your computer system. It comes with two 16GB of modules for a total of 32GB RAM. With the help of the Z 690 chipset, this ram is compatible with motherboards.
G.Skill Trident Z5 can process tasks with a high-speed clock. Its speed is 5600 MHz at PC5 and 4480 MHz at PC5. It comes with XMP 3.0 technology support so you can get more performance than any computer system. If you want to make your computer system colorful as it comes with a sleek RGB light bar.
Conclusion:
Mining these days has become one of the most tech trends all over the world. The digital coin is the base of mining and recently has been significant. It is the distributed networks of computers that verify and add transaction records on a blockchain. Cryptocurrency mining requires the constant use of computers. So you must know details about some important components of a computer which performs the mining process. The speed of the computer plays an essential role in such scenarios.
Some people are wondering about how much ram needed for mining in a computer system, here I present a helpful guide to you about the mining process with RAM considerations. If you don't want any lag action in your computer then you must know details about how much ram is needed for cryptocurrency and for mining because it helps the graphics card to increase its performance ability. So, if you are interested in mining activities then this guide helps you with all aspects of the mining scenario, and all the information that I provide to you is based on the expert's advice.