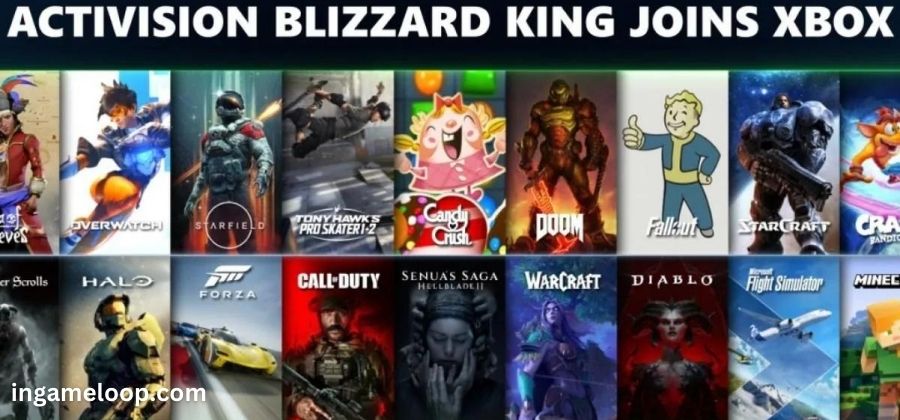 In a monumental development for the gaming industry, Microsoft's Xbox has successfully completed its acquisition of gaming giant Activision Blizzard. This landmark merger, valued at a staggering $68.7 billion, cements Xbox's position as one of the preeminent publishers in the gaming world.
Following an arduous journey through regulatory approvals, the Competition and Markets Authority (CMA) granted the green light for the acquisition. Shortly thereafter, Phil Spencer, the head of Xbox, confirmed the successful conclusion of the merger, marking a historic moment for both companies.
As a result of this acquisition, Activision and its diverse portfolio of studios now fall under the expansive umbrella of Xbox. This move grants Xbox ownership of iconic franchises such as Call of Duty, Candy Crush, and Diablo, among others. Additionally, it opens the door to a treasure trove of dormant intellectual properties, with the potential for exciting revivals.
Phil Spencer, who played a pivotal role in shepherding this acquisition, expressed his elation on social media platforms, emphasizing the collaborative vision for the future. He stated, "As one team, we'll learn, innovate, and continue to bring the joy of gaming to more people."
To the millions of fans who love Activision, Blizzard, and King games, we know that you are the heart and soul of these franchises, and we're honored to have you as part of our community.

— Phil Spencer (@XboxP3) October 13, 2023
This union not only consolidates Xbox's influence in the gaming landscape but also presents a promising outlook for the industry at large. The extensive resources and combined creative forces of both companies are expected to drive innovation and enrich the gaming experience for enthusiasts worldwide.
Whether you play on Xbox, PlayStation, Nintendo, PC or mobile, you're always welcome here – even if Xbox isn't where you play your favorite franchise. Because when everyone plays, we all win. https://t.co/KBCESknYYh

— Phil Spencer (@XboxP3) October 13, 2023
Looking ahead, Microsoft's focus extends beyond the immediate acquisition. Plans include a major thrust into the realm of mobile gaming, along with highly anticipated releases like Gears 6 and Hellblade 2. The expansion of the gaming ecosystem to millions of new players is also on the horizon, signaling an exciting chapter for both Xbox and Activision Blizzard.
In a statement, the companies expressed their commitment to fostering healthy competition and advancing the gaming industry in meaningful ways. With this merger now solidified, all eyes are on the future as Xbox and Activision Blizzard embark on a new era of gaming excellence.
Related:
Xbox Leak Hints At Plans To Incorporate Ads Into Activision PC Games
Xbox Series X 2tb All-digital Console to Be Released in Late 2024
How to Connect Your Xbox Controller to Your PC Gaming Rig? [2023]