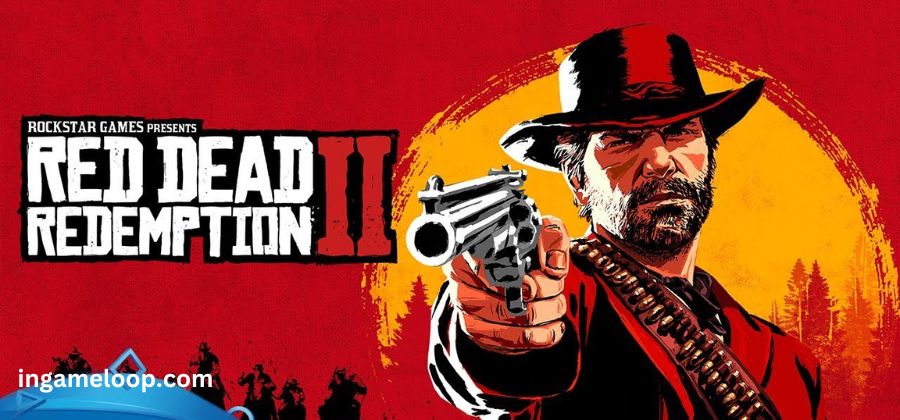 In a remarkable resurgence, Red Dead Redemption, the iconic action-adventure game by Rockstar Games, has soared to the top ranks in both the European and North American PlayStation 4 (PS4) markets. 
The decade-old title, known for its gripping storyline and immersive gameplay, recently made a striking comeback on the PS4 platform, garnering a surge of interest from gamers worldwide.
Now Red Dead Redemption re-entered the gaming scene with a renewed vigor, securing an impressive position as one of the top three most downloaded titles on the PS4 in both the EU and US regions.
This resurgence comes after the game's re-release on August 17, 2023, breathing new life into a classic title that continues to captivate audiences.
The success of Red Dead Redemption on the PS4 underscores its enduring popularity and the enduring appeal of Rockstar Games' masterful storytelling and gameplay mechanics. Despite its original release in 2010, the game's reinvigorated presence on the PS4 platform highlights its timeless quality and ability to resonate with gamers across generations.
The announcement of Red Dead Redemption's return to the gaming forefront was met with a mixed response from fans. While some lauded the opportunity to relive the Wild West adventure on modern consoles, others expressed reservations about the asking price of $50 for a game that originally debuted over a decade ago.
Nonetheless, the game's resurgence has proven to be a resounding success for Take-Two Interactive, the parent company of Rockstar Games. This release signifies a shift in Take-Two's approach to remasters and re-releases, as the publisher previously expressed reservations about their investment worthiness.
Strauss Zelnick, CEO of Take-Two Interactive, indicated in an interview that Red Dead Redemption holds an enduring appeal that could potentially pave the way for a third installment, hinting at a bright future for the beloved franchise. This statement has sparked speculation among fans, adding an air of anticipation for what the future may hold for the Red Dead series.
As Red Dead Redemption continues to galvanize gamers worldwide, its resurgence on the PS4 serves as a testament to the timeless quality of exceptional storytelling and gameplay, leaving an indelible mark on the gaming landscape. With its recent success, the possibility of further installments or ventures into the Red Dead universe remains an exciting prospect for fans and industry observers alike.
Related:
Red Dead Redemption Reaches Top Spot Among PS Store Trending Games