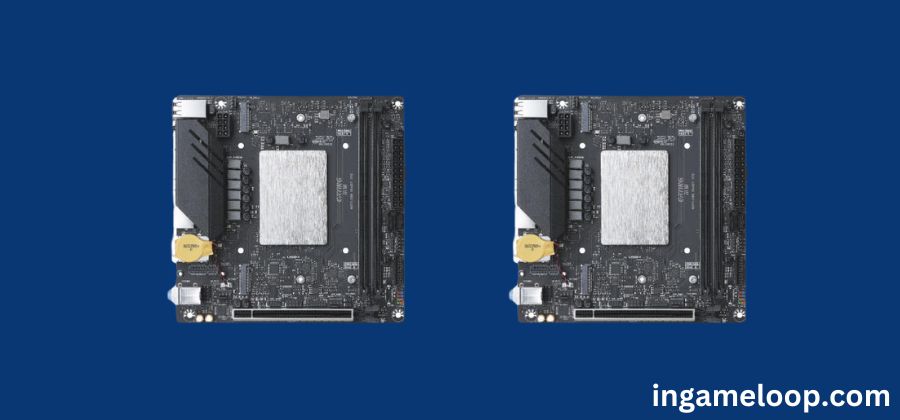 Chinese motherboard manufacturer Erying Technology is set to make waves in the tech market with its latest announcement of a new lineup of Mini-ITX motherboards designed to support Intel's Raptor Lake Mobile CPUs. This development marks a significant expansion for Erying, known for its Raptor Lake Mobile Micro-ATX motherboards, as it enters the competitive Mini-ITX segment.
According to reliable sources, Erying is poised to unveil six brand-new Mini-ITX motherboards, all equipped with Intel's cutting-edge Raptor Lake Core i9, i7, and i5 mobile chips. This diverse range of processors promises to deliver powerful performance tailored to various computing needs.
Erying is at it again:
another generation of laptop CPU on ITX board.

The SKYLINE MoDT ITX series
i9-13900H
i7-13800H
i7-13700H
i7-13600H
i5-13500H
i5-13420H pic.twitter.com/WGwSMeAkik

— TR𝕏7735H_ (@TRX5800X) November 4, 2023
While specific technical details about the motherboards remain under wraps, initial glimpses suggest that Erying's Mini-ITX solution will offer a range of entry-level to mid-range connectivity options, aligning with their existing Micro-ATX offerings. The boards are expected to feature essential components, including a PCIe x16 slot, two M.2 slots (located at least in the front), two SATA 3 connectors, and a robust six-phase power delivery system.
The rear I/O panel will boast an array of connectivity options, catering to a wide range of peripherals. Users can expect to find four USB 2.0 ports, two USB 3 ports, a single Type-C port, an ethernet jack, one HDMI connector, one DisplayPort connector, and three audio jacks. This comprehensive set of ports ensures flexibility and compatibility with a diverse range of devices.
One of the key advantages of Erying's new Mini-ITX motherboards lies in their suitability for building ultra-low-powered machines. Intel's latest Raptor Lake mobile chips are engineered to consume significantly less power compared to their full-sized desktop counterparts. This means that users can enjoy efficient performance with minimal cooling requirements and low-power PSUs, providing a cost-effective and energy-efficient solution for various computing applications.
The inclusion of a PCIe x16 slot further enhances the versatility of these motherboards, allowing users to install dedicated graphics cards for gaming or other graphics-intensive tasks. This feature opens up a world of possibilities for users seeking to optimize their systems for a variety of applications.
It's worth noting that these Mini-ITX boards do not support an upgradeable CPU path, as Intel does not currently produce LGA-compatible mobile chips. To facilitate the integration of these mobile processors into a desktop environment, Erying employs a custom mounting solution featuring an integrated vapor chamber cooler. This innovative design ensures compatibility with Intel's desktop boards, which utilize the LGA 115x socket.
While pricing and availability details are yet to be disclosed, industry insiders speculate that these Mini-ITX boards will be competitively priced, likely falling in the vicinity of the $180 mark for the Core i5 and i7 models. However, potential buyers should be aware that acquiring one may pose a challenge, as Erying currently focuses its sales efforts primarily on the Asian market.
Erying's foray into the Mini-ITX market with its new lineup of Raptor Lake Mobile motherboards represents an exciting development for tech enthusiasts and professionals alike. With a diverse range of processors and a robust set of features, these motherboards are poised to deliver powerful performance in a compact form factor. As the release date draws nearer, anticipation is building for the arrival of these innovative Mini-ITX solutions from Erying Technology.
Related:
Intel 14th Gen Raptor Lake-S Refresh Motherboards Leak Out Again
Intel B760M Motherboard Debuts With Mobile Raptor Lake CPUs, Vapor Chamber Cooling
Raptor Lake Refresh Core i9-14900KF Underwhelms in Early PassMark Test