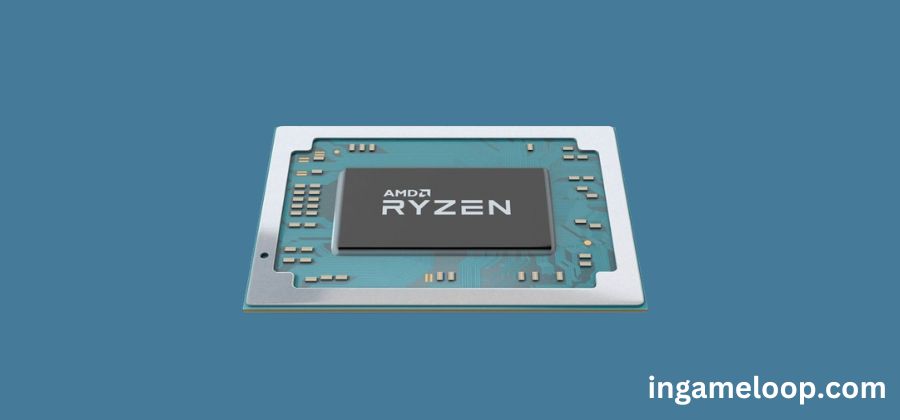 Recently a Twitter user harukaze5719 has shared what appears to be a significant leak regarding AMD's upcoming APUs. The Korean PC enthusiast unveiled a shipping or stock manifest, shedding light on multiple laptops and desktops featuring yet-to-be-announced AMD Ryzen APUs. Among the revelations are the Ryzen 7000G 'Phoenix' series designed for AM5 desktops, and the Ryzen 8040 'Hawk Point' APUs for laptops.
The leak, while unconfirmed by AMD, provides a tantalizing glimpse into what enthusiasts and consumers alike can expect from the tech giant's next-generation processors. The leaked information includes crucial details such as processor names, respective sockets, and power wattages.
On the desktop front, the Ryzen 7000G series, believed to be based on the popular 'Phoenix' APUs, is poised to make its debut in AM5 desktops. This iteration is anticipated to combine Zen 4 CPU cores with RDNA 3 graphics, promising to deliver powerful solutions for AM5 PC builders, DIY enthusiasts, and upgraders.
However, initial speculations suggest that the Ryzen 7500G and 7300G may offer relatively modest configurations, potentially featuring 6 cores and 12 threads, and 4 cores and 8 threads, respectively.
| | | |
| --- | --- | --- |
| Processor Name | Watts | Socket |
| Ryzen 5 7500G | 65 | AM5 |
| Ryzen 5 Pro 7500G | 65 | AM5 |
| Ryzen 3 Pro 7300G | 65 | AM5 |
| Ryzen 5 8540U | 28 | FP7R2 |
| Ryzen 3 8840U | 28 | FP7R2 |
| Ryzen 5 Pro 8540U | 28 | FP7R2 |
| Ryzen 3 8440U | 28 | FP7R2 |
Perhaps the most concerning rumor surrounds the onboard GPUs, which are rumored to feature only 4 Compute Units (CUs). If substantiated, this may lead to disappointment among desktop enthusiasts, who typically expect more robust graphical capabilities from high-end APUs. It remains to be seen if AMD has additional, more powerful offerings in store for the Ryzen 7000G series.
28W, FP7R2

RYZEN 5 8540U:
100-000001326

RYZEN 5 PRO 8540U:
100-000001329
100-000001331

2/2

thanks a lot for tips!

— 포시포시 (@harukaze5719) October 29, 2023
Transitioning to the laptop segment, the 'Hawk Point' series represents an evolutionary step forward from the current mobile 'Phoenix' series. The most notable enhancement is anticipated to be a hybrid configuration incorporating both Zen 4 and Zen 4C architectures. With a power draw of 28 watts, these laptop APUs are expected to retain RDNA 3 graphics, though there is a possibility of a slight upgrade to RDNA 3.5.
While these leaked APUs are undoubtedly intriguing, it's important to note that they may not represent the most potent options within their respective series. For reference, existing AMD Ryzen 3 7440U (4 cores, 8 threads) and Ryzen 5 7540U (6 cores, 12 threads) chips with AMD Radeon 740M iGPUs serve as benchmarks. Both of these currently available APUs feature four Compute Units.
One discrepancy worth mentioning is the listing of 'Ryzen 3 8840U,' which is speculated to be a revised version of the Ryzen 7 7840U. If this speculation holds true, it could potentially emerge as the most robust laptop APU in the lineup, boasting 8 cores and 16 threads, as well as 12 graphics CUs.
In a separate incident, mini-PC specialist Minisforum inadvertently disclosed preliminary details about AMD's 'Hawk Point' series while promoting its upcoming 2-in-1 Windows tablet. This further fuels speculation that the launch of these processors may be imminent, given the recent surge in leaked information.
As the tech community eagerly awaits official confirmation and further details from AMD, these leaks have undoubtedly sparked excitement and speculation about the next wave of processors from the industry heavyweight.
The potential capabilities and performance of the Ryzen 7000G desktop and Ryzen 8040 laptop APUs remain subjects of keen interest, and enthusiasts will be closely monitoring for any additional information that may come to light.
Related:
AMD's next gen Threadripper Pro 7000-series chips come with up to 96 cores and I long for consumer version
Alleged AMD Zen 5 Specs Leak: twice the Cores 15% Increased IPC Over Ryzen 7000