A PSU is much like that glossary at the end of a chapter, which is always ignored. But, if you have plans to redesign your gaming gear and don't know where to begin, search for the best PSUs online. You will realize that several models are available made by hundreds of manufacturers.
With various options, there comes a question: Which one should you go for? Are they all the same, or is there any difference between them? What is the best PSU Tier List in 2023? As you've always ignored the PSU hierarchy, you need to know its basics.
This article will discuss all the details about the PSU hierarchy, where to buy one, and, most importantly, which are the best PSUs available in the market.
The Ideal PSU Tier Guide 2023
Are you searching for a compatible PSU with your PC and need clarification about the required features of a good PSU? Then you need to know about the PSU Tiers and ratings of different PSUs available.
In this section of the article, we will tell you about the ratings and tiers of the PSU and by which piece of hardware they are inspired.
Most people don't realize this, but the PSU, AKA Power Supply Unit, is your PC's essential and main component. The lifespan of other computer components solely relies on the choice of PSU because the wrong choice can get you into a lot of trouble.
PCU Hierarchy Tier List
Any PC building enthusiast needs to track down the most reliable components to go with the structure.
We have divided power supply units into tiers from the best to the least based on the overall performance, price point, and efficiency to make your journey bearable.
Tier S – The Crème De La Crème
The number of PSUs mentioned in this tier list is the best available in the market because of their Platinum and better 80 Plus rating, reliability, unique features, wattage range, price, and Japanese-made components. It would be a challenging task for you to find models better than these.
On the other hand, they are entirely suitable for enthusiasts who have a significant budget and don't settle for less. Many NVIDIA GeForce Titan V GPUs complement the most recent Intel Core i9 because they are on the waiting list for these power supplies.
For an average gamer searching for a PC built reliably for playing AAA games on standard settings, all of these units turn towards the requirements and are the best.
Be Quiet! Dark Power Pro 11
Cooler Master MasterWatt Maker 1200 MiJ
Seasonic PRIME Series
Antec HCP Platinum
Thermaltake Toughpower iRGB PLUS
Corsair AXi Series
PSU Tier 1 – Awesome Power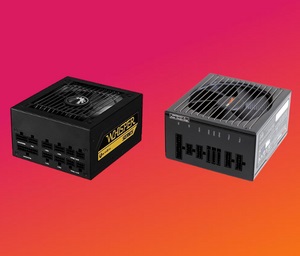 The units in Tier 1 are lower in price, yet they still offer unique power solutions with excellent reliability. On the other hand, they are better for demanding powerhouse equipment with expensive components to work.
Furthermore, if you are on a budget, there is nothing wrong with you in this tier, as it contains the most budget-friendly and performance-filled units ever. In addition, it is a wise option to go for Tier 1 when you want to future-proof a build and enable extra room for the internal components with demanding power requirements.
Bitfenix Whisper
Be Quiet! Straight Power 11
GIGABYTE AP850GM Aorus P850W Modular
Enermax Platimax D.F.
Bitfenix Formula Gold
Mistel MX650 Fanless
Aerocool Project 7
Corsair AXi/AX Series
Corsair HX/HXi Series
Corsair RMi/RMx Series
Corsair SF
Corsair Vengeance
Corsair TX-M Series
Cooler Master V-Series
FSP Aurum PT Series
Riotoro Enigma Series
Cooler Master MasterWatt Maker Series
Seasonic Focus Gold
Seasonic Focus Plus Gold
Seasonic Focus Plus Titanium
Seasonic SnowSilent Series
Seasonic X-Series
Seasonic Platinum Series
XFX XTS Series
LEPA G1600
Silverstone Nightjar NJ600
FSP Hydro PTM Series
Thermaltake Toughpower Grand RGB Series
EVGA G2
EVGA P2
EVGA T2
EVGA G1 1000 Watts
Super Flower Leadex
XFX Pro Series
PSU Tier 2 – Expensive Quality
The Tier 2 goes down price-wise again, and the units are perfect for veteran builders who are in search of not just a good-looking but a reliable PSU without having to spend too much from their savings. You pay for quality products in this tier, and every penny is worth it.
However, first-time PSU buyers should stay transparent with the prices because it can still be an issue.
Cooler Master V Semi-Modular Series
EVGA GS
EVGA G1+
EVGA GQ
EVGA G3
Enermax Digifanless
Thermaltake Toughpower DPS G
Thermaltake Toughpower Grand Series
Thermaltake Toughpower Grand RGB Series
FSP Hydro G
FSP Dagger SFX
Seasonic M12II
Seasonic S12G
Seasonic G-Series
Kolink Continuum
be Quiet! Pure Power 11
Corsair CX
Fractal Design Newton R3
Fractal Design Edison M
Fractal Design Tesla R2
XFX XTR Series
XFX TS Series Gold
Gigabyte XP1200M
Antec EDGE
Antec TruePower Classic
Rosewill Fortress
Rosewill Capstone
Rosewill Quark
PSU Tier 3 – Reliable Power for Price
In this tier, we enter into a world of PSUs suitable for most gamers who desire a functional machine with commendable components that won't fry or buck after heavy usage. In addition to this, the PSUs in this tier are both quality-filled and affordable as well.
Cougar GX-S
FSP Aurum CM
FSP Hydro X
Aurum Pro
Super Flower Platinum King
Riotoro Onyx
Zalman EBT
Enermax Revolution SFX
Vivo 24K
Fractal Design Integra M Series
Fractal Design Tesla R2
Rosewill Photon
Rosewill Lightning Series
Rosewill Silent Night
Rosewill Tachyon
EVGA BQ
EVGA B3
Lian Li SFX-L
XFX TS Series BronzeXFX Pro SeriesDeepcool DQST
Silverstone SFX
Silverstone Gold Evolution Series
Silverstone Strider Titanium Series
Silverstone Strider Gold S Series
PC Power & Cooling Silencer Mk III
PC Power & Cooling Turbo Cool
SAMA Armor Gold
LEPA G Series
Thermaltake Smart Pro RGB Series
Thermaltake Smart Series
Thermaltake EVO Blue Series
PSU Tier 4 – Mid-Range Choices
We offer one of the most reliable models on the never-ending catalog of awesome PSUs on sale in the fourth tier. They work fine, but they do not contain any extra features.
On the other hand, efficiency is not sacrificed in the tier. In short words, the fourth tier represents mid-range, not-so-great PSUs that are acceptable in terms of price and performance.
Enermax Revolution X't II
Fractal Design Tesla R2
Silverstone Strider Plus
Cougar LX
Cooler Master MasterWatt Lite
Cooler Master GM Series
Cooler Master GX – CM Storm
Edition
Rosewill Capstone G
EVGA BQ
Thermaltake Toughpower Gold Series
Thermaltake Paris
Antec Neo Eco SeriesAntec EarthWatts Green Series
Antec High Current Gamer Series
Inwin Classic Series
Seasonic M12II
Seasonic ECO
Seasonic S12II
Corsair Gaming Series
be Quiet! Power Zone
be Quiet! Straight Power 11
PSU Tier 5 – Budget Choices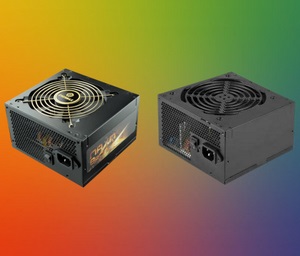 From here to the end, we are afraid to say everything is downhill. Tier 5 is basically for all the budget options, and if you are a PC gaming enthusiast, these units will give you goosebumps.
However, if any users can spend extra cash on a better CPU or GPU, these PSUs are beneficial.
Enermax NaXn
Silverstone SFX
Antec Basiq Series BP
Rosewill Glacier
EVGA-B1
XFX XT
PSU Tier 6 – Cheerful and Cheap
The Tier 6 PSUs are tricky ones; they may work well, but they may be useless. If you ask us, it is best to stay clear if your budget allows it.
It is easy for an enthusiastic PC builder to rant about the flaws of these PSUs. They offer the most basic and not-needed functions, and that's pretty much it. In addition to this, these PSUs barely get an 80 Plus rating.
FSP Raider Series
OCZ Fatal1ty
Silverstone Essential Series
EVGA W1
Corsair VS Series
Cooler Master B2 Series
LEPA MX-F1
Rosewill Hive
Rosewill ARC M
Fractal Design Integra R2
NZXT HALE 82 V2
Thermaltake Smart Series
Thermaltake Toughpower Standard
Series
Thermaltake Lite Power Series
Antec VP Series
Bitfenix BPA
PSU Tier 7 – Base of the Drum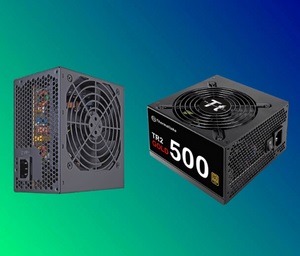 The PSUs in this tier for everything they have to offer shouldn't even be in the market. In many ways, gamers should demand a price to use these units rather than actually using them because they are a waste of money.
FSP Hexa
Cooler Master Elite Series
Thermaltake TR2 Series
EVGA N1
Why is Your Power Supply Choice Important?
Here's one very essential thing you must know:
If you purchase a low-quality PSU, you won't be able to switch to a high-end graphics card. In addition, your gaming power supply will not be strong enough to give you an enhanced gaming experience or a better frame rate, but a PSU is still an essential component.
It would help if you made the right choice by keeping the sole purpose of creating a high-quality gaming computer in mind.
A power supply of 800W-1000W is only enough if you use a multiple video card configuration and get extreme overclocking. However, you don't need that much power to better your gaming PC.
7 Factors to Consider Before Purchasing a PSU
As mentioned above, there are some questions you need to ask yourself before you buy a PSU. If you search for the answers to the above-written questions, you will get a better clue about which PSU to get from the multiple available options in the market. Following are the seven major factors to consider before you purchase a PSU:
Should I buy a modular Power Supply?
Is it vital for me to save energy?
How many Watts are needed for my gaming PC?
What is meant by an 80Plus rating?
What is meant by the +12V Rail?
Does it have excessive Wattage?
Is it an excellent Power Supply for Gaming?
Stay calm about yourself if you need clarification about answering some of these questions. By this buyer's guide's end, you will have accurate answers and theories to what you will do.
Finding the Best PC Power Supply Unit
Power supply units are considered the essential part of your computer, which can turn this upside-down if not chosen correctly. If your PC is running completely fine without a Power supply unit, then that doesn't mean that the system is okay like that. There often comes a time when your PC will demand more power than usual. For instance, when overclocking your PC's RAM/CPU/GPU, there will be a high power consumption rate.
In that case, it is necessary to own a high-end PSU to provide the necessary power. Purchasing the right PSU means making a decision that will effortlessly support your future upgrading of components. However, finding the best PSU is not child's play. You need to have enough knowledge about PSUs before purchasing one. There are several multiple factors that you must understand.
What happens if I purchase a cheap yet high-wattage PSU or an expensive one? The answer to that is simple; this is precisely how people fall into traps with power supplies in the first place. But it would help if you didn't worry because this guide will significantly help you.
How Many Watts are needed for a PSU?
It does not make sense to buy a potent power supply you will never need. You can understand the kind of power necessary for your system to run with the help of some power consumption calculators.
Plenty of reliable power consumption calculators are available in the market, but we have created a list of some of the best ones that will help you.
Cooler Master Power Calculator
MSI PSU Calculator
Seasonic Wattage Calculator
4 Necessary PSU Ratings Discussed
Power Supply Units are marked with the four most essential ratings, which give you an idea of what outputs you will get from the PSU.
1. Efficiency
An efficient PSU means minimum electric consumption and more affordable e-bills. The more efficient the power supply, the better outputs it can provide you with.
2. Stability
Stability is one of the essential features of a suitable power supply. If a power supply is unstable, it might shut down or deliver low performance under high temperatures or other situations.
3. Safety
The safety of your PC components depends upon the kind of power supply you use. A reliable power supply is always well-manufactured and features friendly safety mechanisms like UVP- Under Voltage Protector, OVP- Over Voltage Protector, etc.
4. Components used
The power supply features rectifiers, regulator circuits, filters, and transformers. Most power supplies often come with nice cooling fans. If all of these components are of good quality, your power supply will perform as well as possible and last a long time.
In conclusion, these factors play a vital role in the performance of the Power Supply Unit you choose. In addition to this, power supply units have the following type of ratings: 80+, Gold, Titanium, Bronze, Gold, and Silver, but some power supplies are not equipped with any ratings.
Frequently Asked Questions
What are PSU tiers?
Tiers point towards the efficiency and performance of a PSU. There are six different tiers in the PSU hierarchy, i.e., Platinum, Titanium, Gold, silver, Bronze, and Regular. Every PSU belongs in one of these categories.
What is the best PSU brand?
Brands like Corsair, be quiet, and Seasonic are the best PSU brands in the market.
Is Sama a good PSU?
Sama Power supplies aren't bad, but Corsair and Seasonic offer better PSUs in the same price range.
Are Cooler Master PSU good?
Yes, Cool Master has released some fantastic PSUs over the years, so you can invest in a Cool Master PSU.