We now live in a world where e-gaming is very popular, and for a satisfying gaming experience, you got to have an excellent PC in order. Most of the pc lovers would know all the perks of putting together your custom gaming PC. You get to choose the parts as per your need to maximize performance by being cost-efficient.
However, it would help if you had hands-on expertise to put the parts together physically. You have to be careful while handling those expensive components. The good news is that you don't have to worry about all of these aspects because companies build PCs on demand. You can build a gaming pc online through these companies.
Top 8 Custom PC Builder Websites
In this article, we will give an overview of such companies. A brief introduction to the companies mentioned in the table above is given below.
AVADirect
Founded: 2000
Location: Ohio
AVADirect is a custom PC builder. Being one of the best custom PC builders in 2019, AVADirect can make any custom PC you want. They offer premium cabling, custom water-cooling loops, factory overclocking, and adding custom automotive paint jobs.
AVADirect's website is very user-friendly and has a wide range of components to choose from. It limits selection overload by displaying only the five most common component options and hides the rest. This is useful because some components may have a lot of options to choose from. AVADirect limits those to the five most common ones.
Regarding costs, AVADirect is one of the lowest-priced of the best custom PC builders. AVADirect is relatively less expensive, but the costs may vary per the buyer's requirements.
AVADirect gives a warranty on their systems between 1-3 years based on the system bought. You can avail of a 3-year warranty for the system that features only a 1-year warranty out of the box for a fee. Besides that, AVADirect PCs also feature lifetime technical support and lifetime labor.
Falcon Northwest
Founded: 1992
Location: Oregon
Falcon Northwest is one of the earliest custom PC builders in the market. They are famous for the unique PC cases and elegant custom paint jobs you can order.
Falcon Northwest differs from all other custom PC builders because they offer a select few systems, each featuring an exclusive case design from the company. Component selection is also significantly narrowed down, but the quality of the components is high, reviewed, and well worked together.
As far as costs are concerned, Falcon Northwest systems without the paint jobs lie on the upper end of the price table. Buyers who want a custom paint job from Falcon Northwest can likely get this privilege somewhere close to $1000.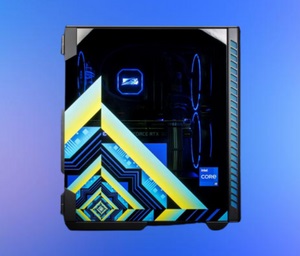 Falcon Northwest offers a warranty of 1-3 years, depending on the product you purchase, along with lifetime technical support.
CyberPowerPC
Founded: 1998
Location: California
CyberPowerPC is one of the best custom PC-building companies in the market. They are famous because they have the most comprehensive selection range of components available with hundreds of options. This may create a bit of overload for those unfamiliar with PC components. On the other hand, those who have done a fair bit of research regarding PC components will appreciate this feature. This helps to customize your system exactly as per your demand. CyberPowerPC also is one of the best custom laptop builder websites.
CyberPowerPC is very competitive among its other custom PC builders in terms of pricing. CyberPowerPC offers deals and bundles quite often, making you think they're running a sale now and then. They also provide exceptional service offers such as basic overclocking, cable management, and water cooling options. Other than that, you will not get an automotive-grade point job from them.
CyberPowerPC offers a warranty of 3-years labor for desktops, 1-year parts, or laptops 1-year labor, 1-year parts. All of these systems do come with a lifetime of technical support.
Maingear
Founded: 2002
Location: New Jersey
Maingear is a well-reputed custom PC builder company. They provide high-performance custom PCs and top-notch customer service.
Maingear, like many of the other top custom PC builders, offers only a few systems with limited component offerings on its well-designed online system configurator. This is reliable because it ensures that customers get a system with components that work perfectly together. Many of Maingear's systems feature options for out-of-the-box water cooling and other unique custom work.
As far as costs are concerned, Maingear systems are considered the most costly of the custom PC builders' lot. GeForce GTX 1050 Ti paired with a Rush Z270 Core i7-7700K costs over $2,000. For a well-equipped system version with a Core i9 7900X, 64GB of RAM, a GeForce GTX 1080 Ti, and Samsung 960 PRO 1TB, expect to pay over $5000. And all this is without including the water-cooling or a custom paint job.
Maingear systems are warranted for 1-year out of the box with the option to extend to 3 years for a fee. Of course, all Maingear systems also feature lifetime technical support and labor.
iBuyPower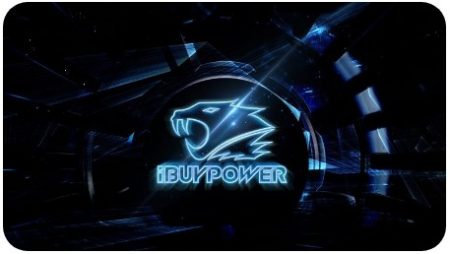 Founded: 1999
Location: California
iBuyPower is one of the most famous custom PC builders. Their products offer a broad range of desktop PCs and gaming laptops. Besides that, they also sell branded gaming accessories and are well known for e-gaming.
iBuyPower has an Easy Builder tool on its website, guiding less tech-oriented users during the process. They offer a slim selection of PCs that are best suited for the use of their customers. They also provide extended customization options for professional customers to equip their PCs with any additional accessories they want to be bundled.
iBuyPower gives a standard 3-year labor warranty and a 1-year parts warranty on all PCs. They also offer the customer to buy an extended 4-5 year labor warranty if interested. They offer a 2-year or a 3-year parts warranty.
Digital Storm

Founded: 2002
Location: California
The following company on our list is Digital Storm. They are specialized in building gaming PCs as well as workstations and laptops. They offer a selection of six PCs, out of which most are mid-towers.
Their procedure of configuration is as follows. First, you select one of the six base builds. After that, you can select preset configurations before customizing the internals to a greater extent. Their customization options are pretty limited for their cheaper PCs, but they are more flexible for their expensive PCs.
As far as costs are concerned, Digital Storm is very versatile. You can choose from as low as $700 to above $9000. You can get their PC as per your budget.
The standard warranty by the company on PCs is the standard 3-year labor warranty and a 1-year parts warranty. You can get an extended 4/2 or 5/3-year labor plus parts warranty for a fee.
Xidax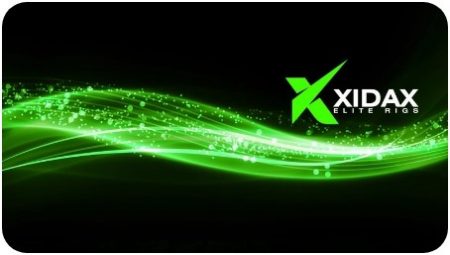 Founded: 2013
Location: South Jordon, Utah
The Xidax is known for its quality custom build PCs and a comprehensive desktop warranty covering parts and labor for life.
Compared to CyberPowerPC or iBuyPower, offering catalogs, Xidax offers its customers a limited system selection. Xidax's main focus is on the surety that the builds they offer have parts that they ensure will work much more smoothly together. Since Xidax has a limited catalog, they have a straightforward and compact product catalog. This catalog includes X-2, X-4, X-6, X-8, and X-10. The smallest is the least powerful gaming PC, and the largest is the most powerful gaming PC.
Xidax also offers laptops, workstations, and servers as well in addition to gaming laptops.
BLD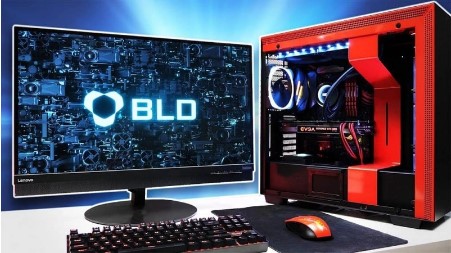 Founded: 2017
Location: California
The following company on our list is BLD. It may seem that this builder is new in the market, but it is a subsidiary of a more prominent and mostly known NZXT. NZXT was founded in 2004, and they are famous for its cooling solutions and computer cases, even though they have expanded exponentially in recent years. BLD offers a similar parts selection procedure.
It provides approximate fps for certain games. Like iBuyPower's process, BLD ensures that you don't get overdosed, regardless of whether you are a PC hardware expert or if PC building is not your thing. BLD PCs are built for a flat $99 fee. They will ship the PC to the buyer within 48 hours of placing the order.
BLD offers a standard warranty of 3-year labor and a 2-year parts warranty.
Final Words
We have explained everything you need to know about Best Custom PC Builder Websites. Now it's up to you; you can choose the one you like.
Frequently Asked Questions
Which custom PC builder is best?
Cyber Power PC is known for its premium-quality builds. They are considered the best custom PC builders thanks to their budget-friendly wide variety of builds. They give 3-year labor and 1-year parts warranty. Most of their products cost around 700$-6000$.
Are custom-built PCs reliable?
Yes! They are very reliable. You can easily use them for 3-5 years without major issues. However, after 5 years, there might be a hardware issue because the parts start getting older.
Which custom PC builder is best UK?
Chillblast is the best PC builder in the UK, and they are no exception when it comes to awards. They have won the PC Pro Excellence award and have won the reliability and service award ten times.
What is the best website to buy a gaming PC?
There are many great websites for gaming PCs like iBuyPower, BLD, and Origins, but personally, cyber power pc is the best with their premium-quality builds.